Dental Implants in Gonzalez, LA
---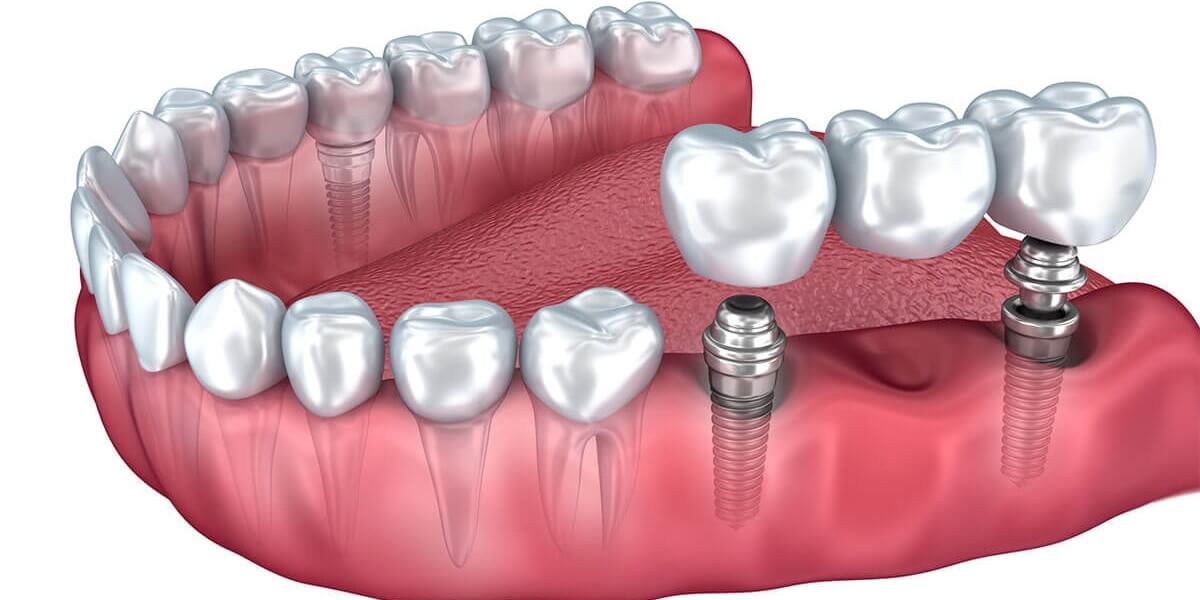 Dr. Rome provides dental implant services in Gonzales, LA and the surrounding area. Dental implants can replace a single tooth or act as a support for a bridge or dentures. Implants are considered to be the highest quality tooth replacement option available. 
Call 225-621-2701 or contact us today to schedule an appointment.
---
What are Dental Implants?
---
A dental implant is an artificial tooth and root system. A titanium post is surgically implanted in the bone where it fuses through a process called osseointegration. Then an abutment and crown can be attached to the implant for a complete restoration. A dental implant looks and functions as closely as possible to a natural tooth. 
Dental implants can also provide support for a dental bridge or dentures. Bridges and dentures can be permanent or removable. Implant-supported dentures and bridges are more secure than the traditional type, providing better stability and comfort.
---
Benefits of Dental Implants
---
There are many benefits of dental implants, including: 
Natural appearance.

A dental implant looks very natural because it closely resembles a natural tooth and root. 

Natural function.

Once a dental implant fully fuses with the jawbone, it has the bite strength of a natural tooth. 

Preserve jawbone health.

Dental implants preserve the bone structure of the jaw that would otherwise deteriorate without a tooth in place. 

Better support for bridges and dentures.

Traditional dentures and bridges are not as stable as implant-supported dentures.

Won't damage healthy teeth.

Traditional bridges require healthy teeth for support. The natural teeth on either side of a bridge must be reduced and covered with crowns to hold the bridge in place. The tooth enamel that is lost in this procedure cannot be recovered. But implant-supported bridges do not damage the healthy teeth in any way.
---
Are You a Good Candidate for Dental Implants?
---
Not everyone is a good candidate for dental implants immediately. If you have one or more teeth that have been missing for a while, your jawbone may have deteriorated some over time. When there is not sufficient bone width to support an implant, a bone graft may need to be performed first. The procedure involves the placement of a bone fragment under the gum tissue on top of the existing bone. This not only thickens the bone but encourages regeneration of the existing bone. Once the bone graft has taken effect, a dental implant can be placed.
---
Why Choose Byron R. Rome, DDS?
---
Placing dental implants requires precision and accuracy. Dr. Rome has the experience necessary to place your dental implant successfully. Using advanced technology, Dr. Rome will carefully guide the placement of your implant(s) to ensure the proper angle and depth. Dental implants can have a 95% success rate with an experienced dentist and proper home care. Dental implants are not natural and therefore require extra care and attention to detail along with your six month dental checkups.
---
Frequently Asked Questions
About Dental Implants

---
---