Cosmetic Dentistry in Gonzalez
---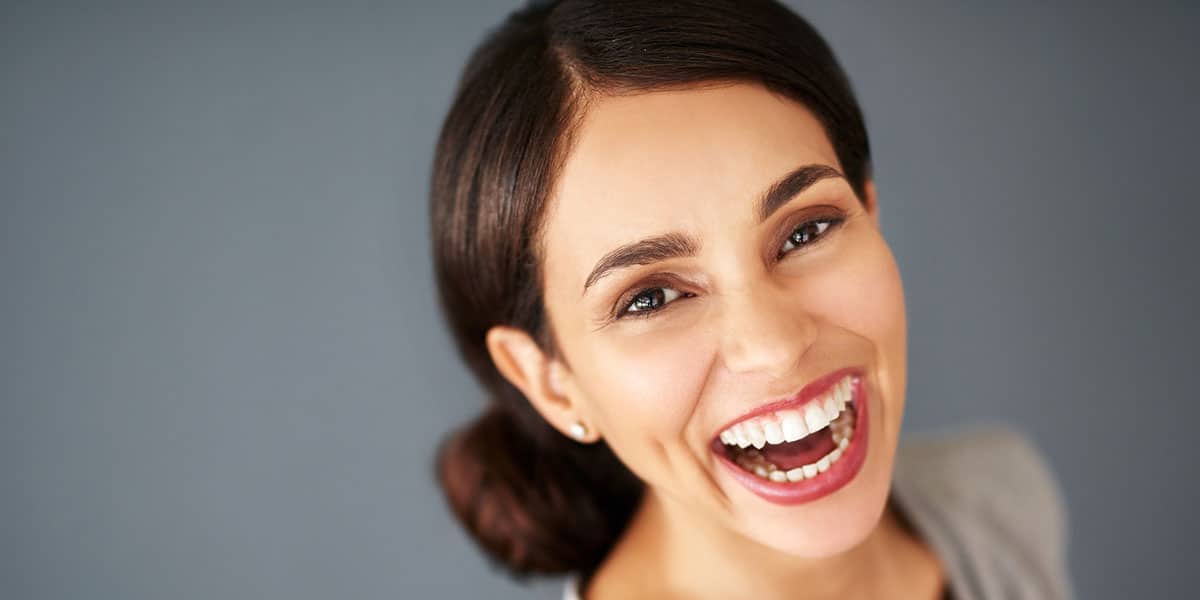 Dr. Rome provides cosmetic dentistry services for families in the Gonzales, LA area. Cosmetic dentistry includes a range of treatments and procedures from teeth whitening to dental implants.
Call 225-621-2701 or request an appointment today.
What is Cosmetic Dentistry?
---
Cosmetic dentistry refers to any dental procedure that improves the appearance of your teeth. Some cosmetic procedures may also improve dental health, but the primary purpose is to make your smile look better. Cosmetic dentistry can brighten your smile, straighten your teeth, or fix chipped or damaged teeth.
Benefits of Cosmetic Dentistry
---
If you're wondering whether or not cosmetic dentistry is worth it, consider the following benefits: 
Increased confidence.

Do you avoid smiling when you meet someone new or pose for a picture? Or maybe you give a tight-lipped closed-mouth smile so no one will see your teeth. If you feel self-conscious about your smile, cosmetic dentistry can help. With one or a few basic cosmetic dentistry procedures, you can start smiling with confidence. 

Improved dental health.

Some cosmetic procedures also improve your dental health, such as crowns or dental implants. A crown is a cover placed over your existing tooth that provides both an improved appearance and a layer of protection. A dental implant is a tooth replacement option that preserves the bone health of your jaw without damaging your healthy teeth.

Lasting results.

Many cosmetic procedures last for years. Crowns and veneers can last anywhere from 10-15 years or more. A dental implant can last a lifetime. Even teeth whitening can last for 1-3 years before needing a touch-up.
Cosmetic Dentistry Procedures Offered
---
We offer the following cosmetic dentistry services: 
Teeth whitening.

We offer both in-office and take-home teeth whitening treatments. The bleaching agents we provide are effective and gentle to your teeth and gums. 

Veneers.

Porcelain veneers are thin covers that attach to the front side of your teeth. Veneers can correct gaps, discoloration, chips, and uneven teeth. 

Dental Crowns.

A crown is a protective covering for your tooth. It allows the existing root to stay in place and protects the remaining enamel.

Dental Implants.

A dental implant is an artificial tooth root that is surgically placed in the jaw. It can replace a single tooth or support bridges and dentures. 

Dental Bridges.

A dental bridge can replace a single tooth or a row of adjacent teeth. A bridge can be supported by crowns placed over the healthy teeth on either side of the gap, or by dental implants. 

Botox and Juvederm.

These cosmetic procedures are used to reduce lines on the face. Botox is used around the eyes and forehead and Juvederm is used around the lips and nose. 
Why Choose Byron R. Rome, DDS?
---
Don't trust your smile to just anyone. Dr. Rome has extensive experience providing cosmetic procedures to improve your smile. We are respectful of the sensitive nature of cosmetic dentistry, providing discreet and compassionate care to help you feel and look your best.
---
Frequently Asked Questions
About Cosmetic Dentistry
---
---
---